I am still behind with caps these are from some long forgotten time ago.

Sims where sky and water somehow merge together are the ultimate spots for trying out windlight settings, Happy Mood was so kind as to furnish the perfect spot placing a table right next to a waterfall and with a prefect view of an endless pixelated horizon.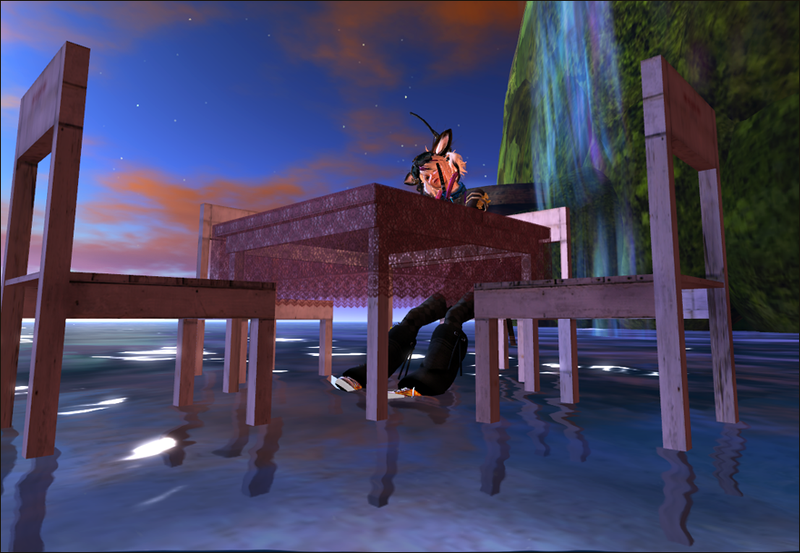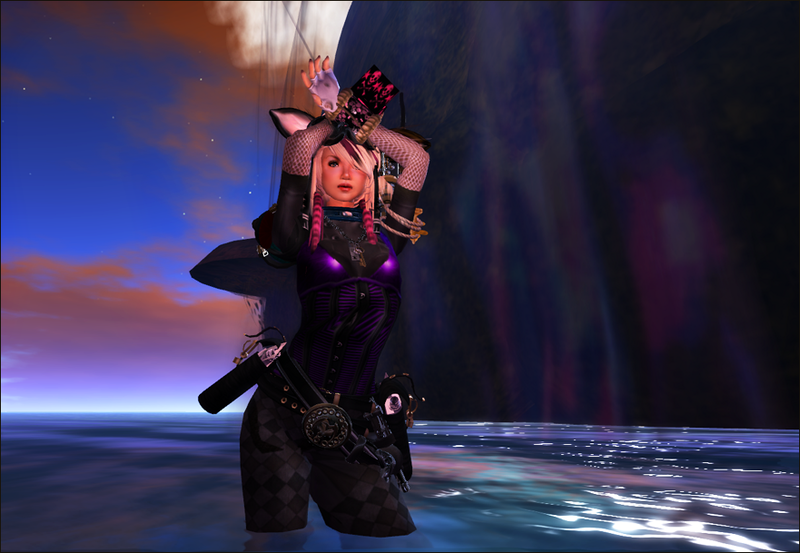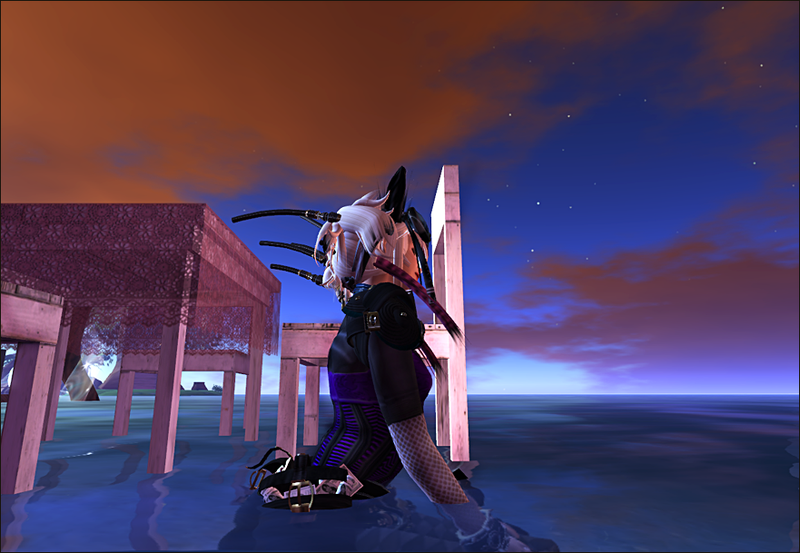 It's one of the sims I tend to go back to, from time to time.
I find there's something extremely relaxing about sitting at a table, water halfway to your calves, watching the sunset.