Some nights spin like a big blur of lights on my screen, maybe 'cause I'm too tired to think things through or maybe 'cause sometime you just have to lay back and look at thing passing by.
So yesterday I let people taking me here and there, let them do the talking and just enjoy the show.
I crashed at Angel Ronmrak's birthday party (so sorry, all Sophia's fault!), followed Mika during her crazy quality freebies hunting trip, ended up taking pics of Nak Exonar in her peaceful evocative corner of the metaverse and let the teleport wash me away to some showcase oriented traveling led by Alice.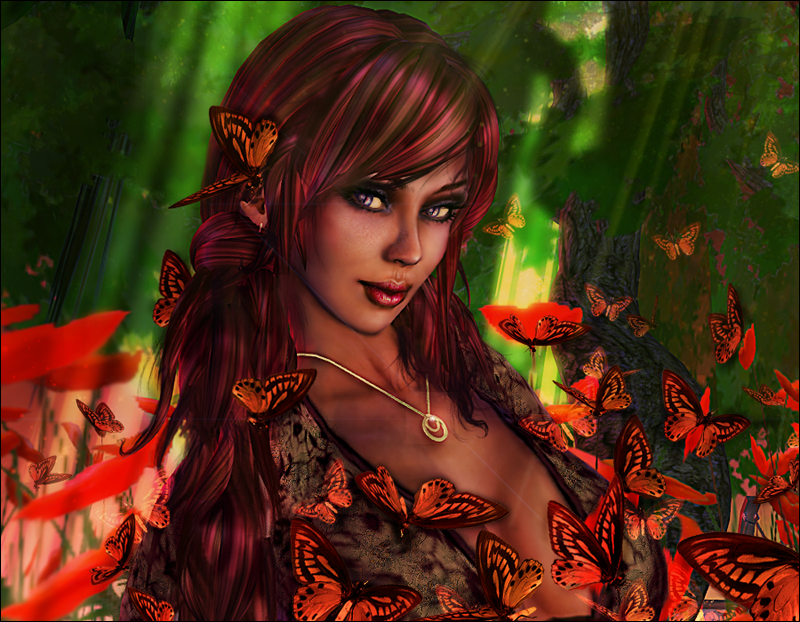 model : [ Nak Exonar ]
-

------------------------------------------




ITA :


Quando chiedi ad una persona se ha in mente qualche posto in particolare per uno scatto nel metaverso e lei ti risponde "casa mia" mi sono venute in mente: un paio di scarpette rosse, il Kansas e "non c'è posto nessun posto come casa" prima di battere tre volte i tacchi. Quindi quando sono arrivata a casa di Nakoto forse non è stato un caso che sia finita in mezzo al campo di papaveri a fare delle foto. O forse vuol dire che devo smettere con l'oppio e passare a droghe più pesanti…
(per la cronaca: non ho saputo resistere anche all'arpa dovutamente posizionata tra le rovine di un tempio- sono una persona con le idee chiare, io -, ma ancora non sono arrivata ad editare nessuna cap di quel set.)
Premesso che Nakoto è liberissima di disprezzare come ho distrutto il suo avatar statuario nel mio tentativo di fotografia digitale, vorrei comunque ringraziarla perché, francamente, non sono abituata ad essere presa sul serio. Nel senso che quando ha offerto di darmi qualcosa per le foto ho riso per due minuti davanti allo schermo e poi ho mandato un IM sconvolto a Mika (impegnata a rifornire il suo guardaroba) dicendole che c'è qualcuno che pensa sia una persona creativamente seria!
(probabilmente Nakoto avrà già cambiato idea a questo punto, ma il mio ego ringrazia in ogni caso)

Cosa potevo aspettarmi, comunque da una serata che iniziata con il TP di Sophia ad una festa di compleanno seguita da un IM generale a suon di "Tocca il culo di Angel e vieni a ballare!": non ho avuto altra scelta.