These were taken in Black Swan house to some amazing examples of artistic sculptures.
I went back today but it says "the entrance is free during 'the passion of the black swan'", else you have to buy a watch (L199) to get in.
It didn't work like that last times I went, so I guess I hit the right time by pure chance. Still I just positioned my avi in a comfy corner and enjoyed art and shooting stars.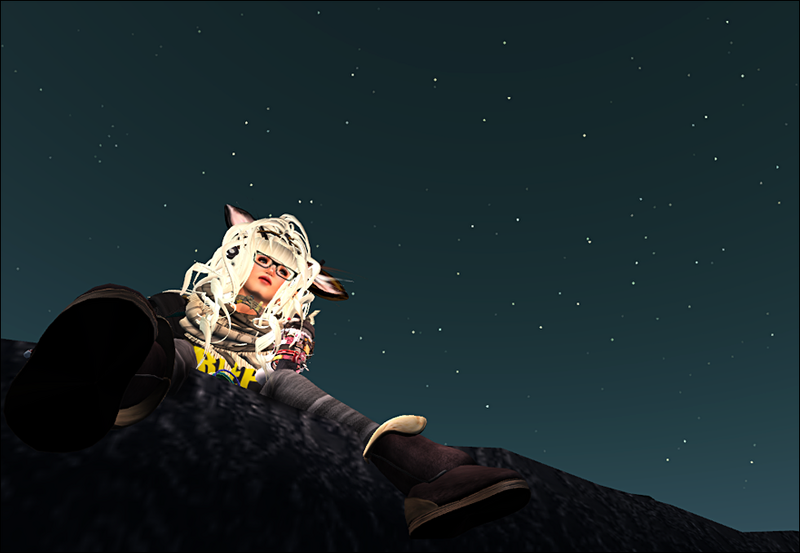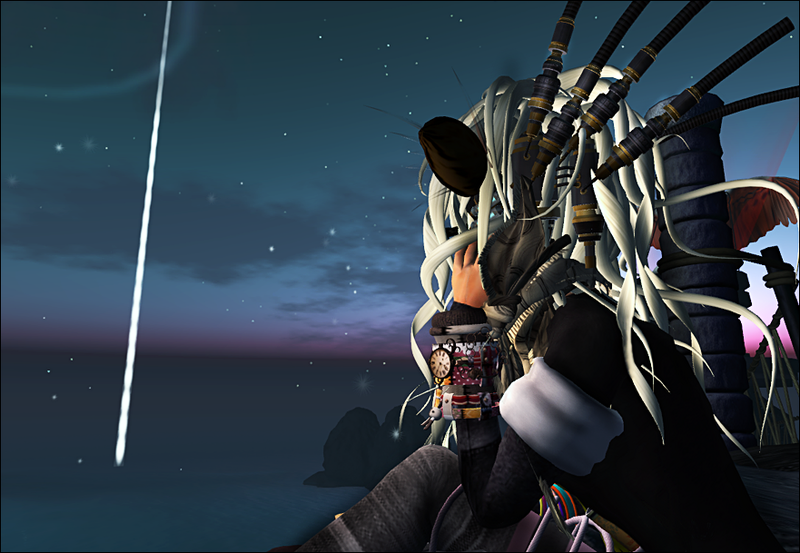 ITA:
Dopo aver letto più di una volta, su più di un blog quanto valesse la pena di visitare il posto ho fatto un veloce search e, per un puro colpo di fortuna, sono riuscita a trovare quello che cercavo.
Sono stata a Black Swan un paio di volte ed entrambe le volte l'ho trovato - a ragione dato che il posto è favoloso - piuttosto trafficato; quindi non volendo infilare dentro le foto di nessuno, conscia del fatto che il mio avi riesce solo a volare come un piccione e schiantarsi al suolo nel più sgraziato dei modi, mi sono limitata ad appendermi al ponte sospeso o incuneare l'avi nelle rocce sotto di esso.
Le sculture, bellissime, erano un brulicare di avatar quindi ho optato per qualche scatto alle stelle cadenti e mi sono tenuta la vista artistica per me.
…credo che tornerò per la prossima "passione del cigno nero".. anche se non ho idea di come e quando sarà…