I do usually wonder around deserted landscapes, endless panoramas, windlight bathed skies and seas..
...buuut...
I do have a thing for cafes and cozy interiors. So today I stumbled on an interesting slurl browsing flickr and decided to check out the place.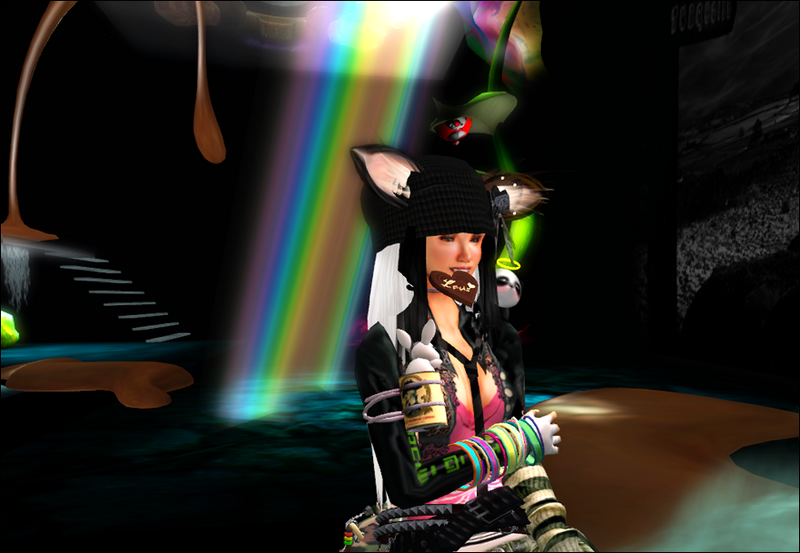 I usually check out places when there's no one there, anyway this time In the middle of giant dew soaked leaves dripping chocolate and flashy rainbows I also run into the owner and the designer of the Turquoise cafe.
They were amazingly nice and we chatted a bit in a language which was far from Japanese and definitely not English.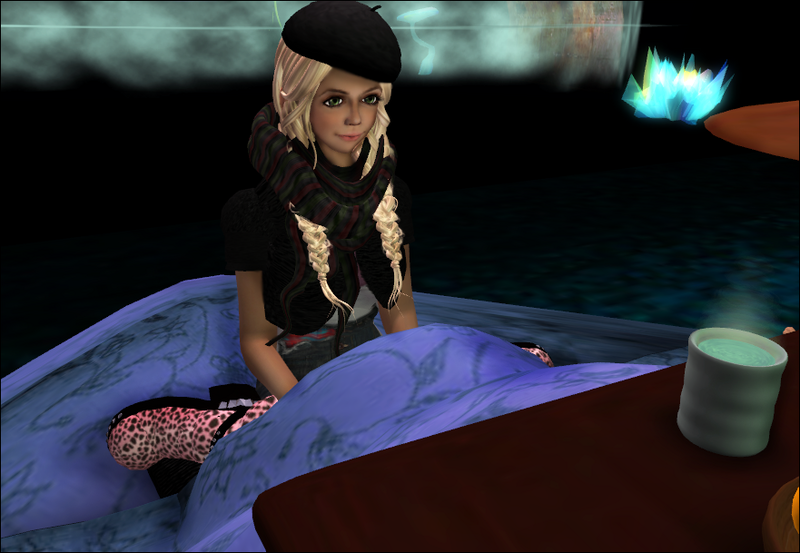 ...oh well, the kotatsu was fun.
slurl:
{ Turquoise cafe }